our story
Service 1st began in Danville, Pennsylvania, in 1975 when a group of employees led by Barbara Criswell from Geisinger Medical Center identified a need for credit union services and rallied the support and involvement of their colleagues to form a credit union. At this early start, the credit union was called Geisinger Employees Federal Credit Union. Run by a volunteer staff, these individuals spread the word of the credit union movement among their peers and opened accounts at a table in the hospital cafeteria.
These volunteers knew it wasn't about them. It was about "People Helping People." And, this alone is why at Service 1st our story begins everyday with you.
Click on the book cover below to view the pages of "Our Story".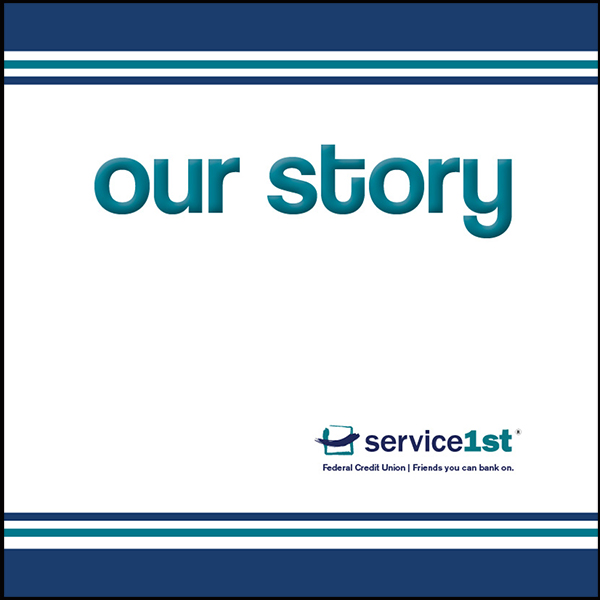 our promise to our membership
We provide a lifetime of financial services to meet our members' changing needs, fostering a relationship of trust, dignity and respect.

the credit union difference
Member Owned: Each member has equal ownership and one vote
Volunteer Oriented: Volunteers exemplify our philosophy of "People Helping People"
Social Purpose of People Helping People: Serve all members, including those of modest means
Not-For-Profit Cooperative Financial Institution: Credit unions exist to serve members, not to make a profit
Education Oriented: Credit unions continually provide their members with valuable financial information, assisting them to become better-educated consumers