apply for a loan
If you've done your research and are ready to apply for a loan, you've come to the right place. We make it easy for you to apply for the credit you need from the convenience of home, 24 hours a day, 7 days a week. Although we're always happy to see you at the branch, we know it's not always convenient. That's why we've got options!

not a member yet?
No worries! Click here to start your loan application and become a member - all in one easy step! To view our member eligibility information, please click here.
already a member?
Current members may choose to apply for a loan by logging into your account at Service 1st online or mobile banking and selecting "apply for a loan" from the menu. You may also call 800.562.6049 during normal business hours or visit your local Service 1st branch to apply.

Online Banking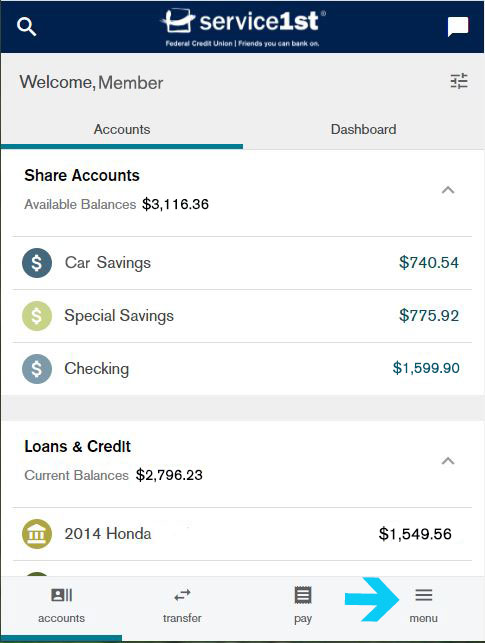 Mobile Banking Step 1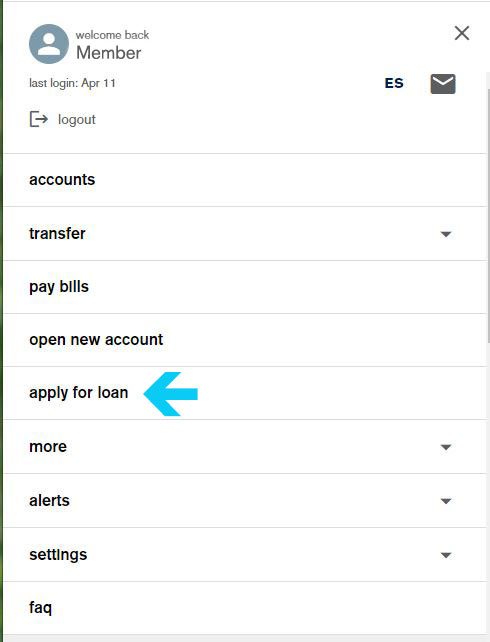 Mobile Banking Step 2
for more information
For assistance, click the Let's talk! icon in the bottom right corner of this page, call our Contact Center at 800.562.6049, or click here to schedule an appointment at any Service 1st branch location.