Mobile Banking
Do you have a SmartPhone, cell phone, or tablet? With our mobile banking app, you can bank from anywhere! Our mobile banking services currently include iPhone, iPad, Android and Pixel apps.
get control of your finances
Our mobile banking application for iPhone, iPad, Android or Pixel features:
view account balances, check images and transaction history
view Service 1st VISA® Platinum Credit Card balance
transfer funds between checking, savings accounts, to other members and other institutions
make mobile check deposits using your camera
place or remove a temporary block on your Service 1st Visa® Check Card
edit and cancel payments in bill payer
send a secure message to our Contact Center**
apply for a loan or research your loan options
transfer funds to another person or merchant outside of the Credit Union using SendMoney – PayPal
streamline access to your balances and history information without entering your credentials with Express View
access your account, using your fingerprint as your credentials with Touch ID™
find the nearest Service 1st branch or ATMs
explore mobile payment options
Click here to learn how you can upload you Service 1st Visa® Platinum Credit Card or Visa Check Card to Apple Pay, Samsung Pay, or Google Pay.
don't have a smartphone?
Then iTEXT service will be your new best friend.
sign up, get going
Mobile banking allows you to have convenience at your fingertips. Stop in or give us a call at 800.562.6049 to learn more about getting started with mobile banking.
ready to get our app?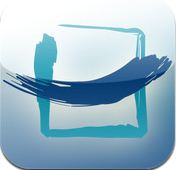 To get the Service 1st app, simply go to the app store on your device. Search for Service 1st Mobile Banking, install and enjoy!
Note: Text and data charges may apply. See your carrier for details.
** Currently only available for IOS.